Castletown Methodist Church Family Nativity Service – 15th December2002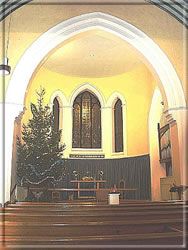 On Sunday evening 15th December 2002 Castletown Methodist Church held their Family Nativity Service. This was for and provided by the children and their parents, with contributions from congregation members – but primarily this was a children's service.
The photographs below record just a little of this very special Service.
It was a little while before all the cast of the Nativity scene assembled and the Church play area was well used.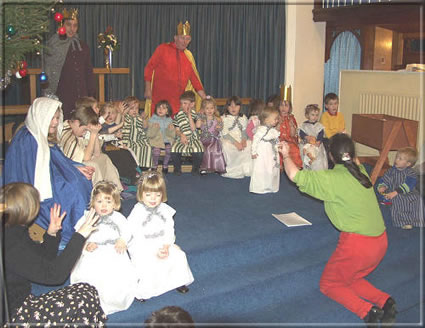 Sarah Griffiths led the children, and the Wise Men standing in the background, in their special rendition of "Twinkle, Twinkle Little Star," followed by the full congregation singing "Away in a Manger."
The congregation were treated to a selection of Christmas Carols from a Philippino Choir – made up from young men and women working on the Island. They were most professional and much appreciated.
The children thoroughly enjoyed the Service and, normal high spirits aside, were as good as gold.