The Southern "100" races are organised by Southern 100 M.C.R.C. Ltd. who also organise the Pre TT Classic Races at the beginning of the TT festival and the Steam Packet races at the end of the TT festival.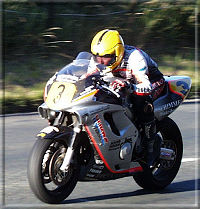 The current lap record holder is Bob Jackson with an average speed in excess of 107 mph. The most successful rider is the legendary Joey Dunlop M.B.E., O.B.E., who has 31 victories to his name.
The Billown circuit is a 4.25 mile pure road circuit on the outskirts of Castletown with numerous vantage points for a close look at the action.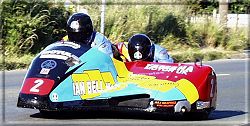 For 2000 The Pre TT Classic will be a 6 race meeting, the Steam Packet races will be a three race meeting and the Southern "100" will be an 11 race meeting.