Hon J. A. Brown MHK – Chief Minister, Isle of Man Government
ony Brown was re-elected to the House of Keys, as MHK for Castletown, in the November 2006 General Election. He has now been appointed as Chief Minister of the Isle of Man Government. Contact details can be found at the foot of this page.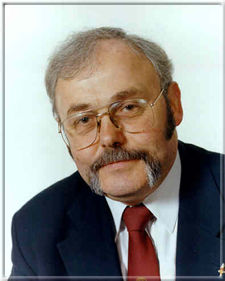 Tony Brown first entered politics at the age of 26, when in November 1976 he was elected, on his first attempt, to serve as a member of the local authority, the Castletown Town Commissioners where he continued to serve until his election to the House of Keys.
He served as the Chairman of the Castletown Town Commissioners in the year 1980/81.
Tony Brown says the reason he initially entered politics was because he wanted to help Castletown to sustain, develop, and secure the town's infrastructure and the business sector, and to help create and secure employment opportunities within the town. He also wanted to help people and become more involved within the community.
When he decided to put himself forward for election to the House of Keys, to represent Castletown, it was because he wished to play a more direct, involved, and active part in helping the town and the Island to develop and secure its future.He continues to take an active role in the town's community either by being directly involved in organisations or by providing support and assistance.
He has held a number of senior posts in the Island's Government and is presently the Isle of Man Government Chief Minister. Tony Brown MHK is the longest serving Minister in the Manx Government, first being given a Ministerial post in December 1986 when the Ministerial system of Government was introduced into the Island; he has held Ministerial posts continuously since 1986. Tony is Deputy President of Tynwald.
Tony and his wife own their own business in Castletown, Tony Brown Electrics', which they started in 1981 and have built up and developed over the years into one of the largest shops in Castletown.
A Constituency Surgery is held on the first and third Saturday of every month, between the hours of 10am and 12 noon, at the Civic Centre, Castletown. If you require advice, help or information, please call. No appointment necessary.
All discussions in strictest confidence.
Tony Brown can also be contacted by:
Letter:

The Office of The Chief Minister,
Government Office, Bucks Road,
Douglas, Isle of Man.
20 Kissack Road,
Castletown Isle of Man.

Phone:

01624 685702.  

01624 824393.

Fax:

01624 685710. 

01624 823828.

E. Mail:

 

chief.minister@gov.im
tonybrown1@manx.net
Tony Brown MHK says,
"The Isle of Man is a beautiful, friendly place to live. I have lived in Castletown all my life and I count myself both fortunate and privileged to live in the Island. I have travelled to many places across the world and I still find that there is nowhere like the Isle of Man"

"Gura Mie Eu, (Thank you)"

Tony Brown, MHK for Castletown